Dear Paramount Church –
Thank you for keeping current with these frequent updates. By the common grace of technology, we enjoyed a unique time of worship. Thank you to all who worked so hard to make this possible for our small church. It is important that we receive every opportunity to keep up with church life in this strange time. Our preference is always to gather in-person, but for the near future we'll stream our worship services online. Please be diligent to join us on Sunday mornings. We believe the Lord is pleased by our efforts.
The state of things is slightly different every day, and our response has required adjustment almost as often. Again, we've prayerfully determined a new adjustment is best.
Earlier today, the Bexley Mayor announced the first confirmed case of Coronavirus in Bexley. In the press release, he reiterated concerns about assembling together at this important stage. Given our sensitivity toward and responsibility for our church congregation, local neighbors, and our community leadership, we've decided to change our Community Group meeting format. Starting tomorrow, all community groups are asked to meet by video (Zoom, Webex, etc.) instead of in-person. The Ladies Bible Study will also move to an online format. Please watch for online meeting details to come from your CG and Ladies Bible Study leaders.
The rationale behind this decision is that restricting the gathering of groups of 10 people or more will help prevent the spread. Due to the nature and location of our Community Group, meeting under these guidelines is not practical. And rather than asking each CG to make individual decisions, we've decide to move into this adjustment as a church. Groups of people who meet outside the regular church activities, should observe the standard care guidelines of 6ft distance between people, thorough hand washing, and special concern for the health and interests of others.
The online meeting plan will remain in effect for three weeks, at which time we will review the situation and adjust accordingly. We hope in the next three weeks community spread of the virus will be lessened, allowing a steady return to our normal ministries. Community group leaders will evaluate the needs of group members and identify key ways to care for people in our church.
Your patient support of your church is greatly appreciated at this time. Please look for ways you can encourage and help others, as well as support the leadership of your pastors.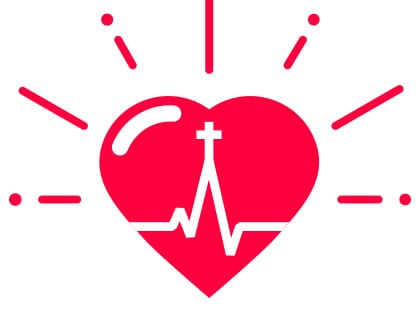 For your good and God's glory –
Pastor Rush