In 2012, messengers to our Annual Convention of Southern Baptists voted to adopt an alternate denominational designation. The name Great Commission Baptists afforded our churches a way to increase the clarity of our gospel-centered identity and focus. At that time, the pastors of Paramount Church considered the possibility of utilizing the alternate name when referring to our church, but did not make an explicit decision of one over the other. And since most people in our region of the country were unfamiliar with the SBC, we chose to make little use of the original name. Over recent months, discussion of the denomination's designation as Great Commission Baptists has increased broadly among our like-minded church partners, as well as locally among our church leadership.
During yesterday's Paramount Church elder meeting, the pastors unanimously decided to exclusively refer to our church as a Great Commission Baptist Church, which cheerfully participates in the denomination know as the Great Commission Baptist Convention. From here forward, Paramount Church will update references to our denomination in conversation, correspondence with others, and online. Since we have not made a point previously to publish our denominational name online or in our church documents, little must be done to make this change official. And we wish to make clear this decision does not involve a change of denomination, but simply a change of how we refer to our denomination. We join many of our likeminded sister churches in updating the language of our denomination, and we anticipate a formal decision of the official denomination (to go by this one, new name) will happen in coming years. Regardless of the official decision of the denomination, Paramount Church will self-designate as a Great Commission Baptist church.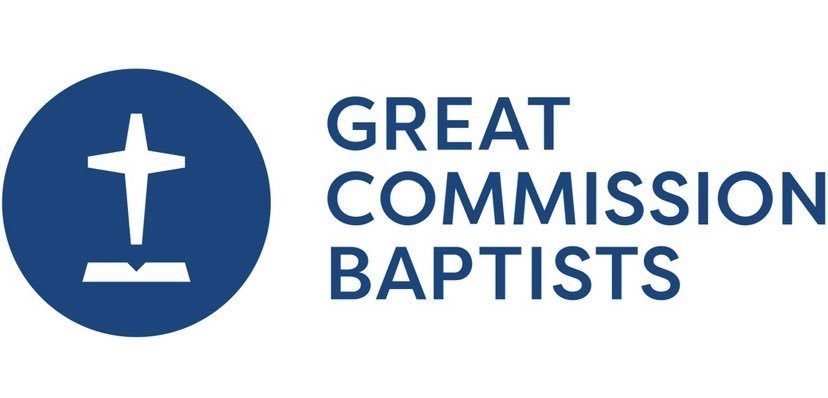 Two reasons stand behind the past and present deliberations among churches in our convention.
First, the name "Southern Baptist" does not translate well to other locations, outside of the southern United States where our denomination originated. Our commitment to church planting leads us to establish local churches in many places around the world; places where the term "southern" does not easily compute, and more often than not raises inaccurate assumptions about our location, doctrine, mission, or worldview. Instead, we are happy to be more widely known as Great Commission Baptists, because this designation reflects our unflinching commitment to global ministry through church planting, missions, and the regular ministry of the Word among all peoples, nations, and languages. The name Great Commission Baptists opens (rather than hinders) conversation with our neighbors regarding our focus as a church, and for this we are very excited.
Second, as we find ourselves in a key moment of history (in the US and around the world) important ministry questions have been pressed to the forefront, which touch upon our identity as Great Commission Baptists. Important and meaningful discussions are rising, giving us a providential moment to clarify our love of diversity and our desire to cultivate churches where all people feel welcomed as a reflection of our diverse, heavenly Kingdom. A decision to become known as a GCB church is certainly yet another intentional effort of our church to minister effectively in a broken world. As always, we wish to clarify every way possible our biblical identity, values, and priorities as a church. We are delighted by how this designation will communicate to others our ultimate commitment to the mission Jesus has given us, to make disciples of all peoples.
And as we announce this change, it is so very fitting that we are, in God's providence, looking forward to a special night of prayer for the Nations. This Sunday night please make plans to attend the monthly prayer gathering of the church. With a special focus on our Great Commission efforts, our night will include updates from those working overseas and focused prayer for our good news to fill the world.
If you are a member of Paramount Church, you should make every effort to join in prayer Sunday night. Our King delights to see His church rally together in prayer for the advancement of His purposes in the world. Join us!
Prayer Night for the Nations
Sunday, Sept 27 – 7:00 pm – 8:00 pm
211. N. Merkle Road
Bexley, OH 43209
Masks and Physical Distancing Required