The Paramount Ministry Internship trains young adults through the local church to be lifelong disciple-makers, whether as future pastors, church planters, missionaries, or men and women in the marketplace. Generation LINK operates through sending and receiving participants; churches receive participants to disciple and equip, with the intention of sending them out on mission.
Core Values
1. Leadership Development: Learn and utilize valuable leadership skills as you train for a lifetime of ministry.
2. Intentional Discipleship: Be mentored by pastoral and ministerial staff, trained to mentor others, and equipped to advance the gospel.
3. Gospel Community: Live, learn, serve, and have fun together as part of a local body of believers.
4. Ministry Experience: Use your gifts and passions to serve through various ministries of the local church.
5. Theological Training: Earn up to 20 hours of seminary course credit per year through our partnering seminaries.
Summer 2020 – Contact Us to Learn More and Sign Up
As a student, you're in a season full of unique freedoms—time, availability, and summers that can be invested in nearly anything. What better way to spend a summer than building God's kingdom through the local church, planting churches, and reaching people in communities in great need of the gospel?  Our summer internship equips students to become a part of the momentum already mounting across the country and the globe—men and women willing to live on mission, following Jesus to the ends of the earth, and seeing the fulfillment of the Great Commission.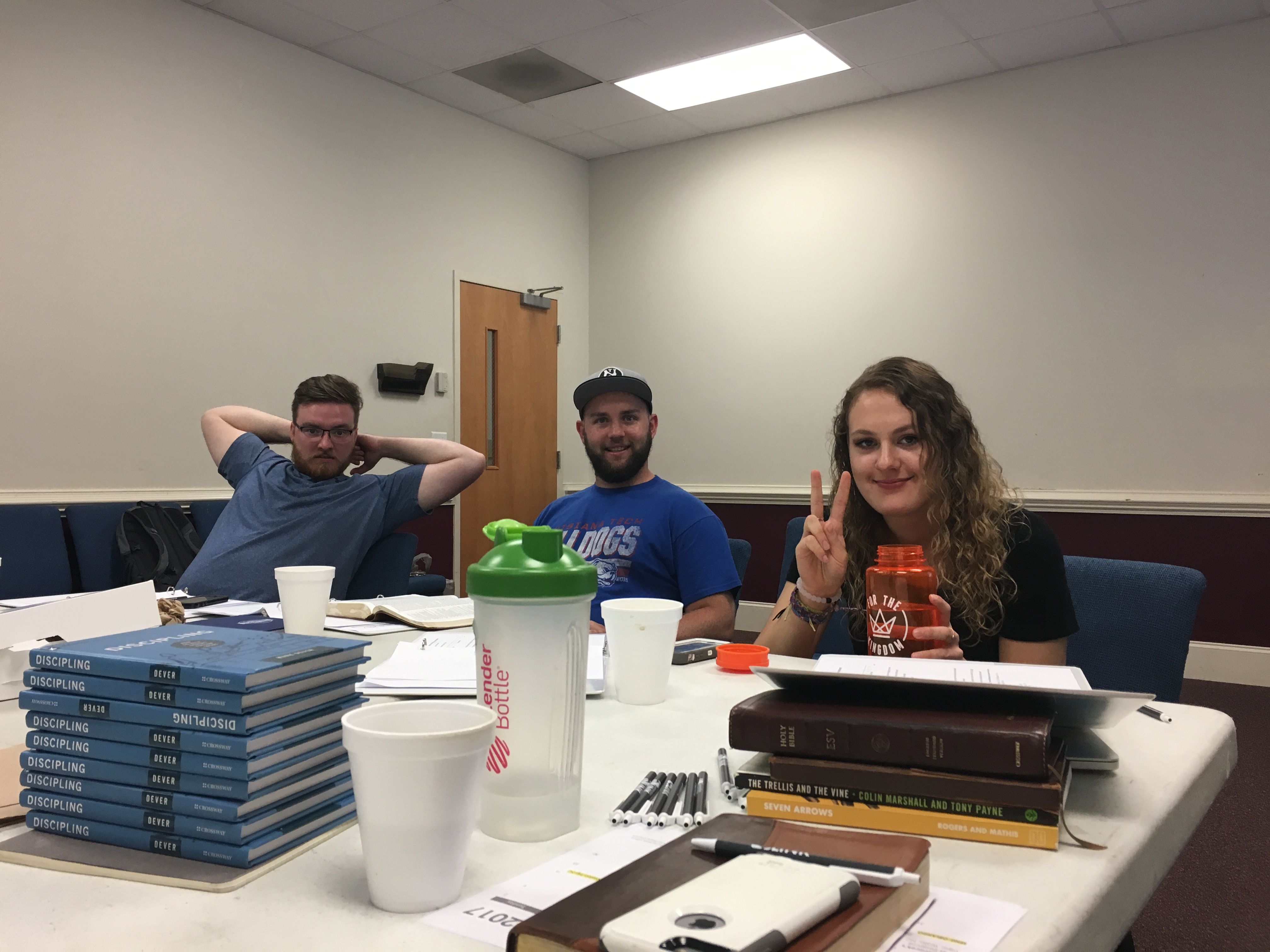 Our Summer participants experience immersive community and discipleship through living life together and by becoming a part of a local body of believers. We are committed to personal spiritual growth and leadership development, as well as providing a multitude of options to serve within different areas of ministry.  
It is our desire that the summer program will be a spiritual benchmark in your life—an experience that not only impacts your summer, but impacts the rest of your life. You can be sure your labor will continue being cultivated long after the summer is over.
Why Join Us?
* Experience intentional discipleship as you are trained for a lifetime of ministry through small group Bible studies, mentoring relationships, and weekly worship gatherings.
* Gain ministry experience as you work with our church to reach the local community for Christ.
* Experience authentic gospel community as you live, grow, and serve with other believers.
* Be equipped in leadership development through the local church.
* Learn to share the gospel with people from a variety of challenging religions, worldviews, and cultures.
Is Residency Right for You?
The Paramount Ministry Residency is an intense yearlong residency program through the local church designed to develop men and women as life-long disciple makers. Ministry residents gain diverse ministry experience, valuable leadership opportunities, rigorous theological training, and intentional discipleship, all within the context of rich gospel community.  
So what makes this a Residency?
Well, just as a medical residency prepares its students for the medical field through intense training in diverse environments, the Residency prepares participants for a lifetime of ministry by doing the same. This training is incredibly valuable, whether participants aspire to be missionaries, pastors, church planters, or men and women in the marketplace.
Maybe Residency is right for YOU!