Paramount Church Family,
We want you to know about a change to our method of online giving to the church. Up until now, we have used EasyTithe to receive online donations, a service provided at no cost to us by our church planting network. At the end of May, EasyTithe will no longer be available to us.
After considering the options, we decided to transition our online giving to a service called Church Center, which uses Stripe and Apple Pay. Thought it's available until the end of May, please transition your method of online giving to this new method. You can do that by visiting the online giving page of the church website.
The new system will allow you to make one-time or recurring donations. Each transaction carries a fee of 2.15% + $0.30/donation for credit and debit card donations, and 0% + $0.25 per ACH bank transfer donation. And the transaction page will allow givers to pay the fee on behalf of the church.
To avoid transaction fees altogether, you may consider setting up "bill pay" through your local bank. This option may also allow the ease of recurring payments, but without using the online giving page and without incurring transaction fees. If you need help setting up electronic giving through your bank, please contact Pastor Kevin.
MORE ON CHURCH CENTER
In addition to this transition of online giving, we are also migrating all our church directory and communication to Church Center. This means Church Center – and it's associated apps for community group organization, child check-in, etc – will replace what you know as Realm. Because Church Center will now handle our online giving, and because we already utilize Planning Center (a part of Church Center) to organize our worship ministry, we have decided to make Church Center our main organizational tool.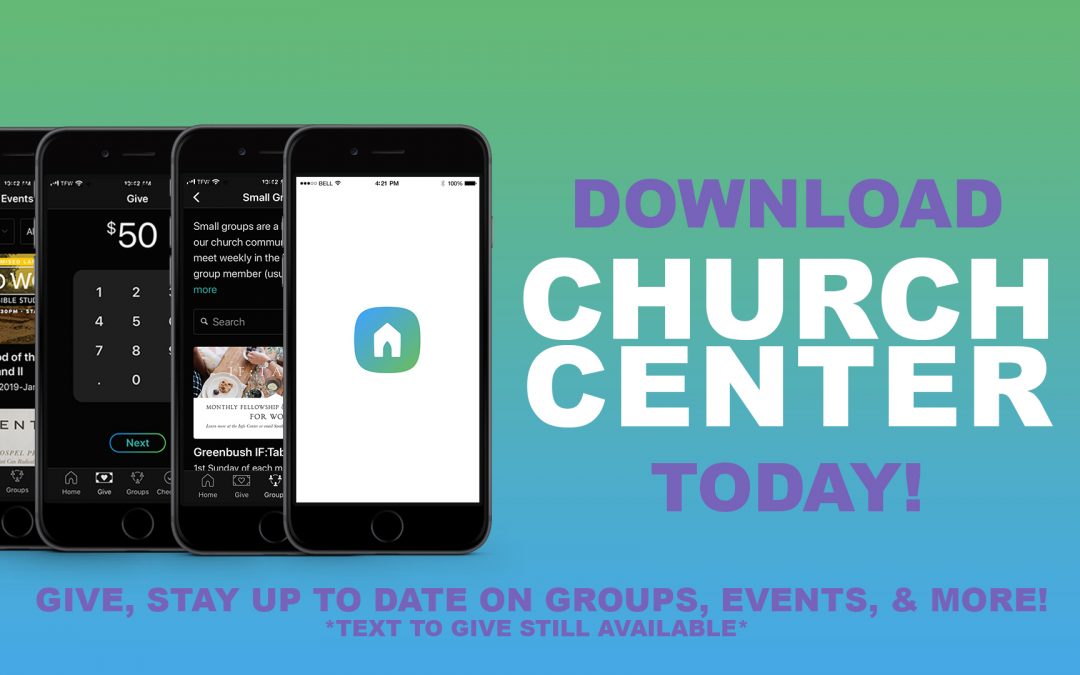 Over the next month, Paramount members will be introduced to Church Center through trainings provided to your CG. If you want to learn more about Church Center in the meantime, you may download it from your smart phone App Store. Once downloaded, select our church from the available options, and register using your phone number. Or wait for more information and training which will come to you through your CG.
We believe these changes will result in an easier and more enjoyable method of communicating, keeping up with contact information, weekly check-ins, online giving, and more.
Stay tuned…
The Pastors