Good Morning, Paramount Church People and Friends.
As we closely monitor the impact of COVID-19 on our local communities, we will make appropriate adjustments to our church activities. As of now, all Sunday activities — Adult Bible Fellowship, Youth Bible Fellowship, Children's Ministry, and the normal corporate worship gathering — will remain as normal, with one adjustment. Starting this Sunday, we will begin live streaming worship services through YouTube, to benefit anyone who chooses not to attend amid our current health concerns. If the present situation deteriorates, more adjustments will be determined and announced promptly.
Under these circumstances, we wish to clearly state our love, support, and understanding to anyone who deems it necessary to stay home this Sunday, for any reason. If you are able to join us this Sunday, we welcome you. And for those who cannot, we welcome you to make use of the YouTube stream, joining us by internet. We will also post audio recordings of our current ABF study through How People Change. Please stay tuned to social media for other updates or to capture the YouTube streaming link.
To our church's communication team, many thanks for your diligent work to keep our people updated and to provide alternative channels to stay connected while away.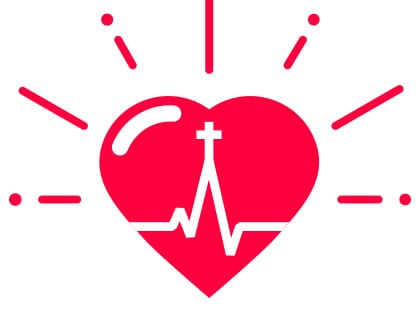 Thank you for exercising patience and grace toward others, while trusting in our sovereign God. During times like these, we feel a tension between the two great commandments to love God and love neighbor. These need not be in competition, if we wisely walk together to please God in hardship and to care for each other in uniquely sensitive ways. And through the uncertain threat of health issues in our world, we can best glorify and enjoy God by remembering there is not one rogue molecule or virus in this universe, running around loose and totally free of God's sovereignty (Sproul). Sovereign, wise, and good is our God, especially in the opportunity to display His supremacy during serious trouble.
Again, we ask everyone to love our neighbors by observing normal public hygiene. Please wash your hands thoroughly and regularly, cough into your sleeve and not your hands, and greet each other with alternate forms of the traditional handshake or hug. During heightened health concerns, we will take additional efforts to sanitize common surfaces in our church building, including children's toys, hand rails, pews, etc.If you are experiencing flu-like symptoms (fever above 100.4, cough, runny nose, sneezing, etc.) — or if you've been in contact with someone with these symptoms — we ask that you please stay home. If you are particularly at risk of COVID-19, exercise wisdom and precaution to avoid crowds and gatherings.
If you must be away, please notify your community group and others in our church family so we can care for you.
Thank you, again, for your patience and grace. We were re-made for this, as lights shining in a world in need of gospel hope!
– The Pastors of Paramount Church